Welcome to the STARFLEET Petfleet Web Site!
We are in the process of building a new webpage for the STARFLEET Petfleet department.  In the meantime, please visit us at our Facebook Group or STARFLEET Discord channel, for members in good standing with STARFLEET, The International Fan Club, Inc.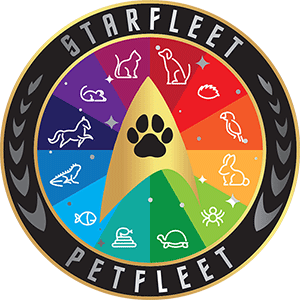 If you are looking to register a pet with Petfleet please use this online form. 
Our Member Services department works hard to reply to all applications within 48 hours. 
STARFLEET Petfleet Registration Form: https://forms.gle/eLV47CU1LZtvGyWA7